President

Dr. Zuguo Liu
Director and Professor, Eye Institute of Xiamen University, Department of Ophthalmology, Xiang'an Hospital of Xiamen University
President, the First Affiliated Hospital of University of South China
Educational Session
Friday, November 11, 2022
6:00 pm in Chinese Time
Young Doctors' Session
Saturday, November 12, 2022
8:30 am in Chinese Time
Form of the Meeting: Live Streaming, FREE to PARTICIPATE
Open free to doctors, students and companies in dry eye field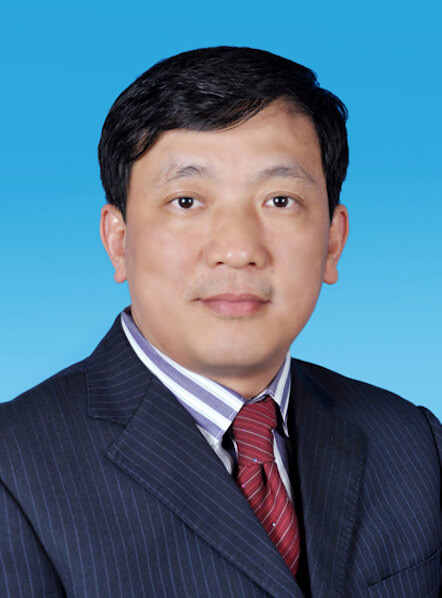 Dear colleagues and friends,
In recent years, dry eye disease has drawn more and more attention in Asia area. Thus, our society has two tasks, one is to popularize the basic knowledge regarding dry eye in Asia, and the other is to attract and encourage more young doctors to join our society and conduct dry eye research so as to maintain our vitality. To fulfill these two tasks, our society has set up two new sessions during last two years. In the Educational session, we invite council members and prestigious experts to deliver educational lectures.
In the Young doctors session, we choose promising new-stars in dry eye field to share their new findings. All the council members and I also insist to make both sessions free and open to all the doctors and friends who are willing to get more information of dry eye. We hope our efforts could attract more doctors and researchers to join dry eye research, and solve the problems in the field. Last year we have welcomed more than 400 participants in these two sessions. This year I hope these two sessions could provide more fresh new ideas to all of you!
Dr. Zuguo Liu

President, Asia Dry Eye Society
Director and Professor, Eye Institute of Xiamen University,
Department of Ophthalmology, Xiang'an Hospital of Xiamen University
President, the First Affiliated Hospital of University of South China
Educational Session
Session 1
Co-Chairs
Kazuo Tsubota

CEO, Tsubota Laboratory, Inc., Japan

Hungwon Tchah

Professor, University of Ulsan, Asan Medical Center, Korea
Speakers
Zuguo Liu

Director and Professor, Eye Institute of Xiamen University.
Xiang'an Hospital of Xiamen University.
President, The First Affiliated Hospital of University of South China

Kazuo Tsubota

CEO, Tsubota Laboratory, Inc., Japan

Hungwon Tchah

Professor, University of Ulsan, Asan Medical Center, Korea

Louis Tong

Senior Consultant, Principal Clinician Scientist, Professor, Singapore National Eye Center, Singapore Eye Research Institute, Singapore
Session 2
Co-Chairs
XuGuang Sun

Chief Physician in Ophthalmology, Professor, Researcher, Beijing Institute of Ophthalmology, China

Louis Tong

Senior Consultant, Principal Clinician Scientist, Professor, Singapore National Eye Center, Singapore Eye Research Institute, Singapore
Speakers
Norihiko Yokoi

Professor, Kyoto Prefectural University of Medicine, Japan

Hong Qi

Professor, Department of Ophthalmology, Peking University Third Hospital, China

Jae Yong Kim

Professor, Asan Medical Center, University of Ulsan College of Medicine, Korea
Session 3
Co-Chairs
Zuguo Liu

Director and Professor, Eye Institute of Xiamen University. Xiang'an Hospital of Xiamen University. President, The First Affiliated Hospital of University of South China

Norihiko Yokoi

Professor, Kyoto Prefectural University of Medicine, Japan
Speakers
Masatoshi Hirayama

Keio University, Japan

Jie Ying

Professor of Ophthalmology, Beijing Tongren Eye Center, China

Byung Yi Ko

Professor and Chair, Department of Ophthalmology, College of Medicine, Konyang University, Korea
Young Doctors' Session
Session 1
Co-Chairs
Kazuo Tsubota

CEO, Tsubota Laboratory, Inc., Japan

Xuguang Sun

Chief Physician in Ophthalmology, Professor, Researcher, Beijing Institute of Ophthalmology, China
Speakers
Yan Chen

Doctor, Shanghai Aier Eye Hospital, China

Shinri Sato

Department of Ophthalmology, Keio University School of Medicine, Japan

Kyoung Woo Kim

Assistant professor, Department of Ophthalmology, Chung-Ang University College of Medicine, Korea

Kendrick Shih

Clinical Associate Professor, Department of Ophthalmology, University of Hong Kong
Session 2
Co-Chairs
Norihiko Yokoi

Professor, Kyoto Prefectural University of Medicine, Japan

Hua Wang

Vice Director, Chief Physician, Clinical Professor, Xiangya Hospital, Central South University, China
Speakers
Yang Liu

Associate professor, Zhongnan Hospital of Wuhan University, China

Naohiko Aketa

Keio University, Japan

Yong-Soo Byun

Associate Professor, Seoul St. Mary's Hospital, Catholic University of Korea

Elizabeth Lim

Medical Office, Changi General Hospital Ophthalmology, Singapore
Session 3
Co-Chairs
Zuguo Liu

Director and Professor, Eye Institute of Xiamen University, Xiang'an Hospital of Xiamen University. President, The First Affiliated Hospital of University of South China

Louis Tong

Senior Consultant, Principal Clinician Scientist, Professor, Singapore National Eye Center, Singapore Eye Research Institute, Singapore
Speakers
Yamato Yoshikawa

Associate professor / Lecturer, Department of Ophthalmology, Osaka Medical and Pharmaceutical University, Japan

Cheng Li

Professor, Eye Institute of Xiamen University, China

Ikhyun Jun

Assistant Professor, Department of Ophthalmology, Yonsei University College of Medicine, Korea

Yu-Chi Liu

Clinician Scientist and Associate Professor, Singapore Eye Research Institute