President

Dr. Zuguo Liu
Director and Professor, Eye Institute of Xiamen University, Department of Ophthalmology, Xiang'an Hospital of Xiamen University
President, the First Affiliated Hospital of University of South China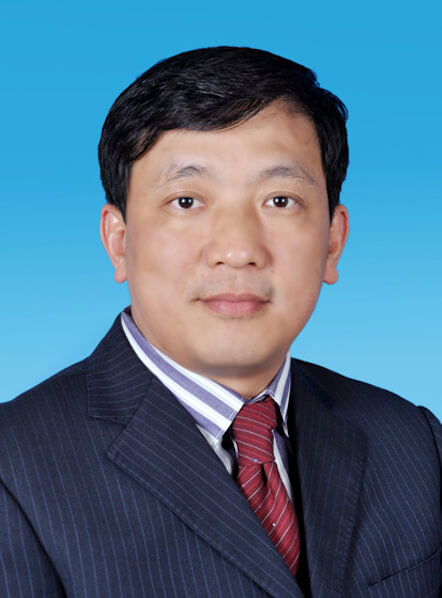 Dear ADES Members, Supporting Members and Sponsors,
Thank you for choosing to participate ADES 2022! Due to the continuity of COVID-19, we are forced to hold virtual meeting for the third year. Since 2019, COVID-19 has greatly reformed our life style, and we have to use electronical devices for work, entertainment, as well as communications every day. Due to the change of our life style, besides myopia, dry eye has become the most prevalent eye disease all over the world, especially in Asia. Because of the increased incidence of dry eye, doctors and researchers have acquired in-depth understanding of this complex disease, which also inspires more thinking and generates more puzzles. Therefore, we believe our annual gathering is indispensable for the information exchange and discussion among our members. Thanks to all the council members, they have elaborately selected speakers from different Asian countries, which will undoubtably help our members obtain the latest news and ideas regarding dry eye research.
At last, I also would like to use this opportunity to express my gratitude to the council members, members, and sponsors. Without your efforts and enthusiasm, we cannot make our gathering in reality. We are looking forward to meeting you online this year, and I believe our onsite meeting will come soon!
Dr. Zuguo Liu

President, Asia Dry Eye Society
Director and Professor, Eye Institute of Xiamen University,
Department of Ophthalmology, Xiang'an Hospital of Xiamen University
President, the First Affiliated Hospital of University of South China
Session 1
Co-Chairs
Wei Li

Professor of Ophthalmology, Deputy Dean, School of Medicine, Xiamen University, China

Chika Shigeyasu

Lecturer, Kyorin University.
Staff, Kosei Hospital, Japan
Speakers
Mingchang Zhang

Director and Professor of Ophthalmology, Union Hospital of Tongji Medical College, China

Hiroaki Kato

Clinical Researcher, Kyoto Prefectural University of Medicine, Japan

Hyung Keun Lee

Professor, Yonsei University, Korea

Wei Chen

Professor of Ophthalmology, The Affiliated Eye Hospital of Wenzhou Medical College, China

Hon Shing Ong

Consultant, Cornea and External Disease, Singapore National Eye Centre, Singapore
Session 2
Co-Chairs
Yoko Ogawa

Department of Ophthalmology, Keio University/Shinjuku City Eye Clinic Japan

Kyoung Yul Seo

Professor, Yonsei University, Korea
Speakers
AKM Mamunur Rashid

Chief Researcher, Dry Eye Lab & Research, Bangladesh

Tomo Suzuki

Clinical Professor, Department of Ophthalmology, Kyoto Prefectural University of Medicine, Japan

Hong Kyun Kim

Professor & Chair, Department of Ophthalmology, School of Medicine, Kyungpook National University, Korea
Co-Sponsored Session by Santen Pharmaceutical
Co-Chairs
XuGuang Sun

Chief Physician in Ophthalmology, Professor, Researcher, Beijing Institute of Ophthalmology, China

Joon Young Hyon

Seoul National University, Seoul National University Bundang Hospital, Korea
Speakers
Shizuka Koh

Associate Professor, Department of Innovative Visual Science, Osaka University Graduate School of Medicine Japan